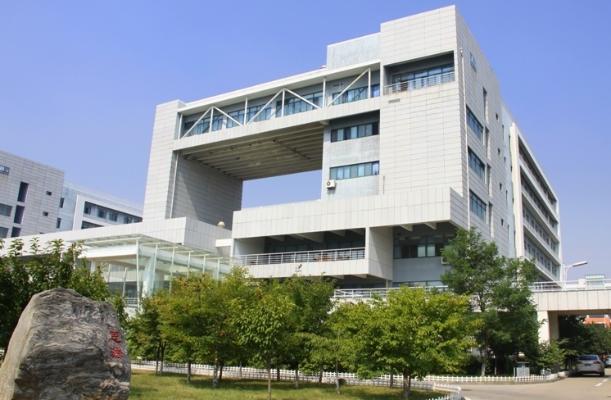 College of Chemical Engineering is one of the main colleges in China University of Petroleum (East China). Its predecessor is the Department of Refining in Beijing Petroleum Institute established in 1953. A good tradition and work style stated as "hard struggle, consolidation and concrete matters, being rigorous and truth-seeking, caring students and emphasis on teaching" formed in the years of school-running practice of college. After development of more than half a century, the college has developed into a teaching and research college, which is characterized by distinctive petrochemical feature, combining the Science with Engineering, and coordinated development through interdisciplinary efforts.
College of Chemical Engineering has 2 first-level-discipline doctoral stations, 3 first-level-discipline graduate stations, and 5 undergraduate specialties that are Chemical Engineering and Technology, Chemical Equipment and Control Engineering, Applied Chemistry, Environmental Engineering, and environmental protection equipment and engineering, respectively. There are 700 enrolled doctorate/graduate candidates and nearly 3000 undergraduates.
College of Chemical Engineering possesses sufficient qualified teachers and fine teaching/research conditions. Currently, the faculty is composed of 205 teachers and researchers in the college, including 30 Professors qualified as PhD supervisor, 34 Professors, 52 associate professors, and 46 lecturers. Besides, the college possesses the fixed assets of college equipment and instruments of 55 million RMB and laboratory of 16000 square meters with advanced experimental equipment for teaching and research, including 100 large-scale instruments.
College of Chemical Engineering has undertaken over 150 national and ministerial research projects for nearly 5 years, including 30 giant scientific projects and published over 1000 academic papers, more than 640 of which have been accepted by SCI, EI, and ISTP. The college awarded tens of ministerial (or above) prizes, including 1 second-grade State Scientific and Technological Progress Prize and 7 first-grade Ministerial Scientific and Technological Progress Prize, and 88 authorized patents, including 67 invention patents. Many research achievements have been successfully commercialized.
National, Provincial and ministerial Disciplines, and Research Institutions
● National Key Disciplines-Chemical Technology Discipline
● National Key (cultivated) Disciplines-Industrial Catalysis Discipline
●Provincial and ministerial Key Disciplines-Applied Chemistry Discipline
● State Key Laboratory of Heavy Oil Processing
●Engineering Research Center of Oil and Gas Processing New Technology Research of Education Ministry
● Key Laboratory of Catalysis-China National Petroleum Corporation
●Innovation Team of Education Ministry-Green Chemistry and Engineering of Heavy Oil Effective Conversion
●Environmental Engineering Research and Development Center of China National Petroleum Corporation
● HSE Key Laboratory of China National Petroleum Corporation
● Oil and Gas Safety Production Engineering Technology Research Center of State Administration of Work Safety
The historical evolution
1946 Department of Chemical Engineering in Qinghua University (Beijing)
1953 Department of Refining in Beijing Petroleum Institute (Beijing)
1979 Department of Refining in East China Petroleum Institute (Dongying)
1988 Department of Refining of Petroleum University (Dongying)
2000 Chemistry and Chemical Engineering College of Petroleum University (Dongying)
2005 Chemistry and Chemical Engineering College of China University of Petroleum (Dongying)
2008 Chemistry and Chemical Engineering College of China University of Petroleum (Qingdao)
2011 College of Chemical Engineering of China University of Petroleum (Qingdao)